Ball Busting Domination with Miss DeLaVere, Kent, UK
Would you like to have your balls busted by myself, Miss DeLaVere, in my dungeon studio located in Ashford, Kent?
Interested In Exploring Some Ball Busting?
Normally my clients prefer a softer side of domination during their sessions at my dungeon located in Ashford, Kent UK. Occasionally though I get a request to perform some Ball Busting from my subs that are feeling particularly brave and I always deliver. Ball Busting is the art of myself having complete control over your genitals and doing whatever I see fit to them. During this act of domination, I will slap, squeeze, punch, kick or bind your testicles, the level of pleasure or pain that you will receive from this is entirely up to me. I may choose to use certain toys to help me during this form of domination which can include items like paddles, humblers, whips and floggers.
What Are The Basics Of Ball Busting?
The basics of this incredibly intimate act are that I have complete control of your body by asserting my dominance over one area, your testicles. A simple flick of my fingers can have you crumpled on the floor, either begging me to stop or pleading for me to do it again. This is where I will take my pleasure, knowing how important your testicles are to you and of course how little they mean to me. I will tease and torment you with something as small as a finger nail.
There will be a point during the Ball Busting domination session that you may try to take pleasure from as you feel vulnerable and completely under my control. As I sense this happening I will reassure you of how little you getting pleasure from this act is to me and I may administer a punishment to reinforce that. This is where you will find the basics of Ball Busting. I am in control and you are helpless.
A Ball Busting Scenario with Miss DeLaVere
This will usually involve you being tied or strapped to something, a cross or a chair perhaps. Your legs will be spread open wide allowing your genitalia to swing freely, giving me lots of room to work with. After some small talk and teasing, I will begin to punish your balls. I may start slowly and almost tenderly with a pinch flick, but I may also go in heavy and hard right away. However I decide to bust your balls, I expect to be thanked and adored for it during the entire session.
If you would like to book a session of Ball Busting with Miss DeLaVere, in my BDSM dungeon and play room located in Ashford, Kent UK, contact me now and fill the form out correctly if you would like a response.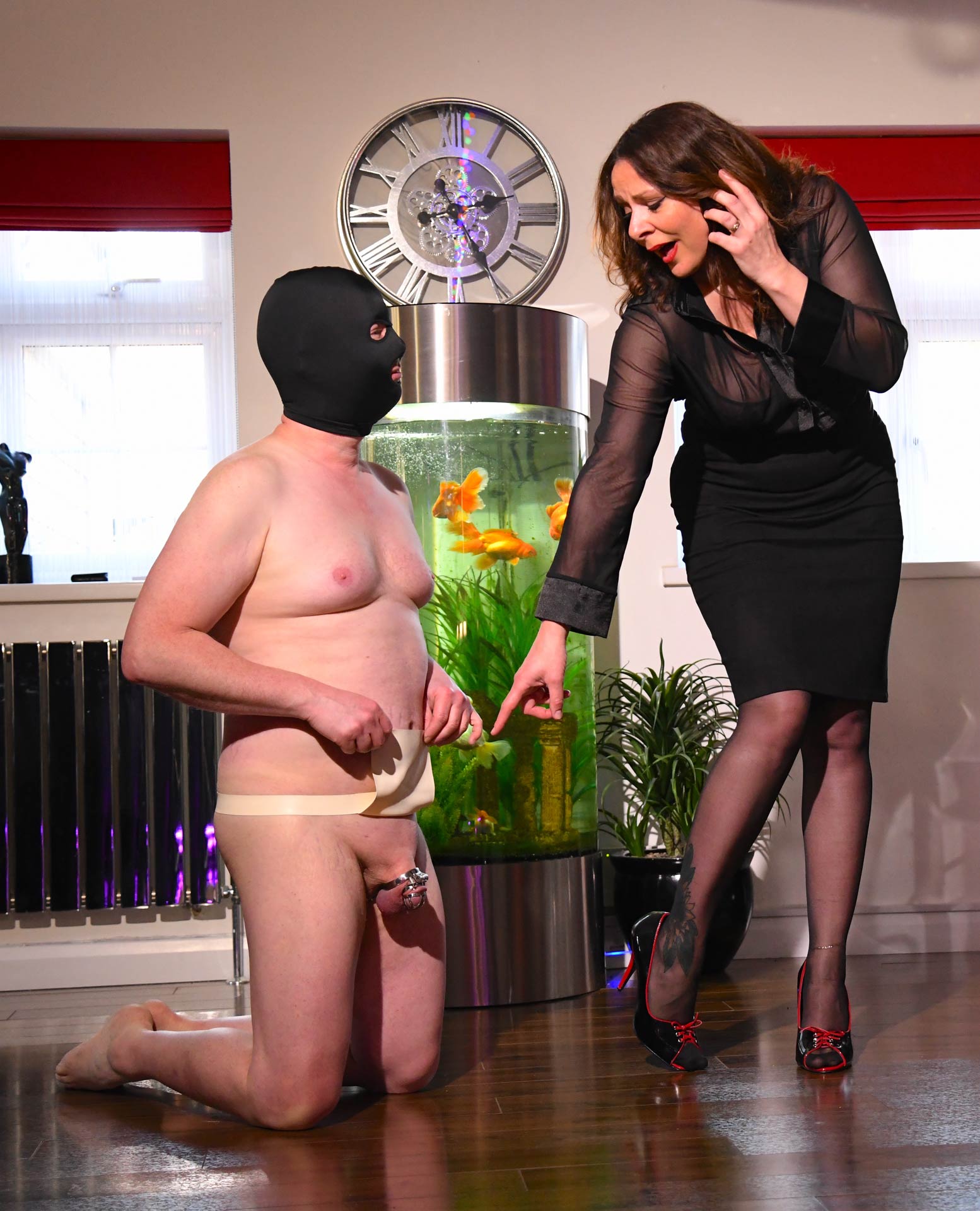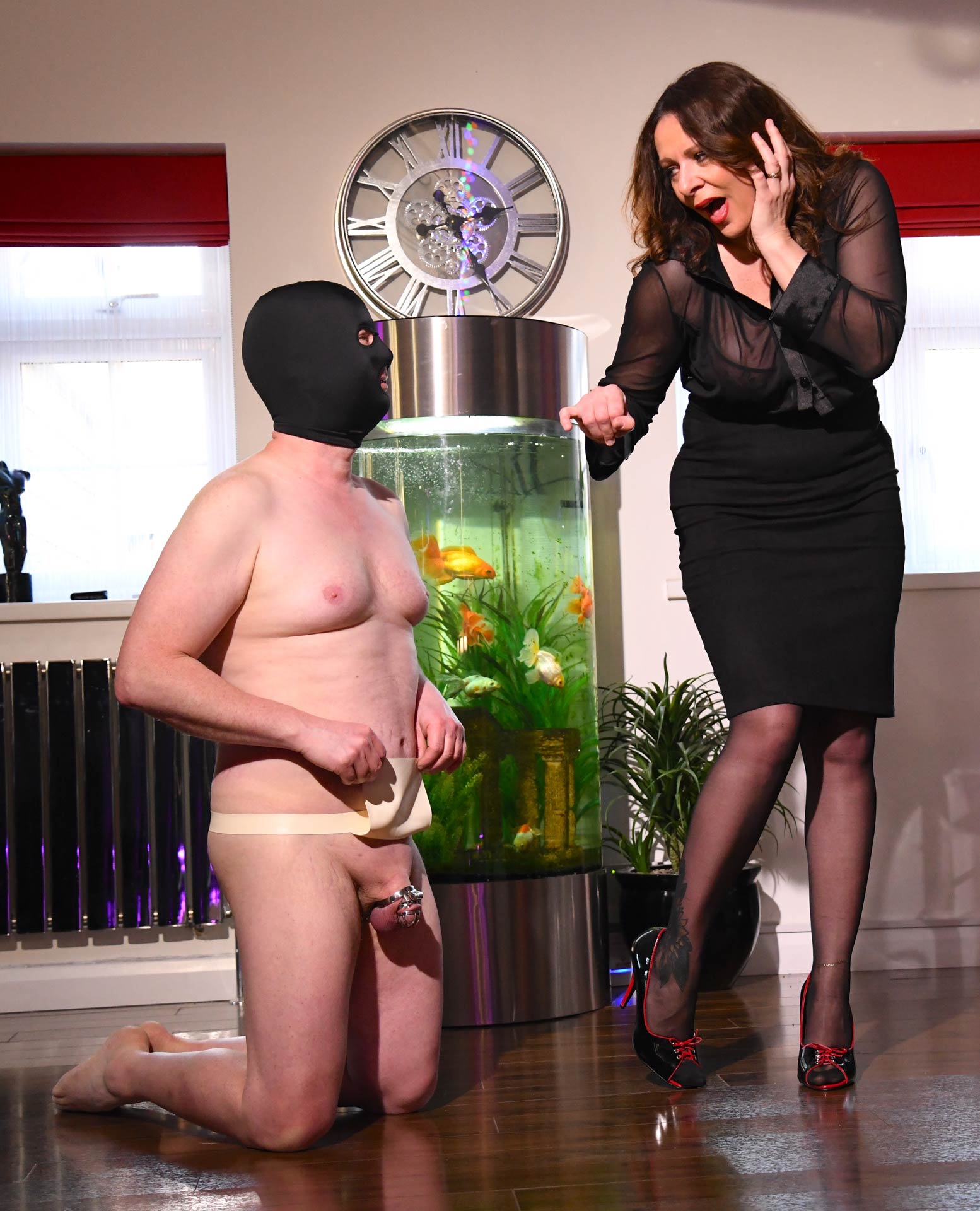 Of course, these scenarios are merely suggestions and can be adapted to suit any particular fantasy situation. However, it will always be Me who is fully in control and dictates proceedings – it would hardly be Female Domination otherwise, would it?! Such scenarios also lend themselves particularly well to CFNM situations.
My Facilities
In addition to My private study, I also have a fully-equipped. spacious, mirrored playroom (with secluded outdoor play-space) at My disposal, along with a sumptuous boudoir with red satin sheets on a super-king-size bed under a mirrored ceiling (and restraints fitted to the bed for 'Tie & Tease' scenarios).
My Wardrobe
Is extensive to cater for all tastes & occasions and includes everything from skin-tight latex & leather to uniforms, corsets & classy lingerie. I have a penchant for seamed stockings & suspenders teamed with spike-heeled stilettos or thigh-boots and of course I am always immaculately groomed & with an all-over tan.